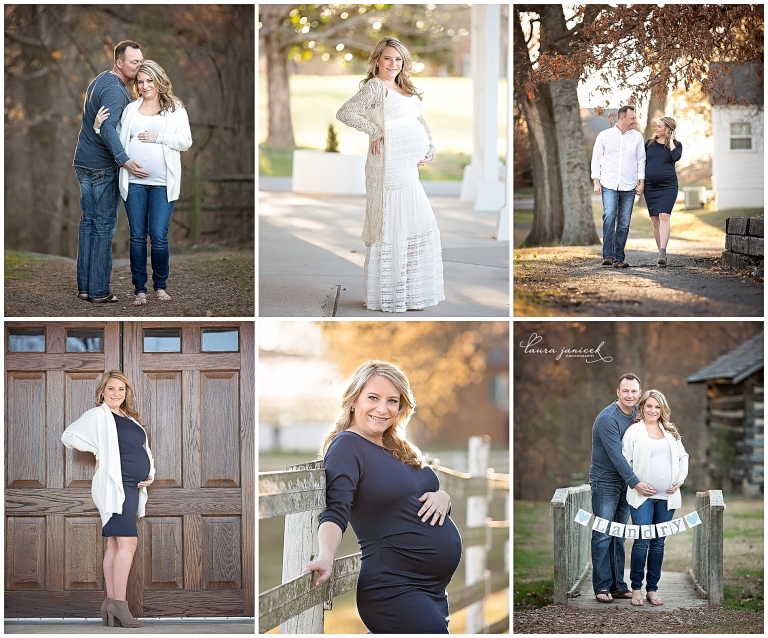 Pregnancy is such a unique time…  I don't think there is any other time in your adult life that your body will go through so many changes and work quite as hard as it does during pregnancy.  I LOVE to photograph newborns and babies in their first year.  They are truly the heart of my business, but there is something so amazing about those last few weeks of pregnancy, just before your baby is born.  Mom is glowing and excited and usually a little nervous too.  :).  Maternity sessions are such a joy to capture.  Moms to be may not always feel at their best, but they always look beautiful.  And it is, like everything, a moment in time.  One that you'll always look back on and remember how it felt just before you became a mom for the first time, or the second or the third!!  It's always life changing.  And there is nothing more exciting than starting, or growing, your family.
Maternity sessions typically take place between 32-36 weeks.  The mom to be is the primary focus of this session, but I am more than happy to include spouses, significant others and children in the session.  I also offer discounted maternity sessions with booked newborn or baby plans!
Are you looking for an experienced, specially trained and award winning maternity or newborn photographer in the Nashville, TN area?
Laura Janicek Photography is currently booking newborn, milestone and maternity clients into April 2018 with limited availability each month. Please contact me using the contact form at the top of the page (desktop) or the bottom of the page (mobile) to inquire or schedule your session!
Email: laura@laurajanicekphotography.com
Facebook: https://www.facebook.com/laurajanicekphotography/
Instagram: https://www.instagram.com/laurajanicekphotography/
YouTube: https://www.youtube.com/channel/UCO01WimxGglgEOnkichfQsA
(new!) Pinterest: https://www.pinterest.com/laurajanicekpho/
Laura Janicek Photography specializes in newborn portraiture as well as maternity and baby's first year portraits; serving the greater Nashville area including Brentwood, Franklin, Murfreesboro, Hendersonville, Clarksville, Spring Hill, Dickson, Smyrna, Nolensville, Hendersonville and more with a full service studio location in Brentwood, TN. Laura earned an 'Excellence in Newborn Photography' award from NewbornPhotographers.com, as well as a merit award from the National Association of Professional Child Photographers.  Laura Janicek Photography is proud and honored to be named as one of Nashville's Best Newborn Photographers and one of Nashville's Best Maternity photographers by Expertise.com.