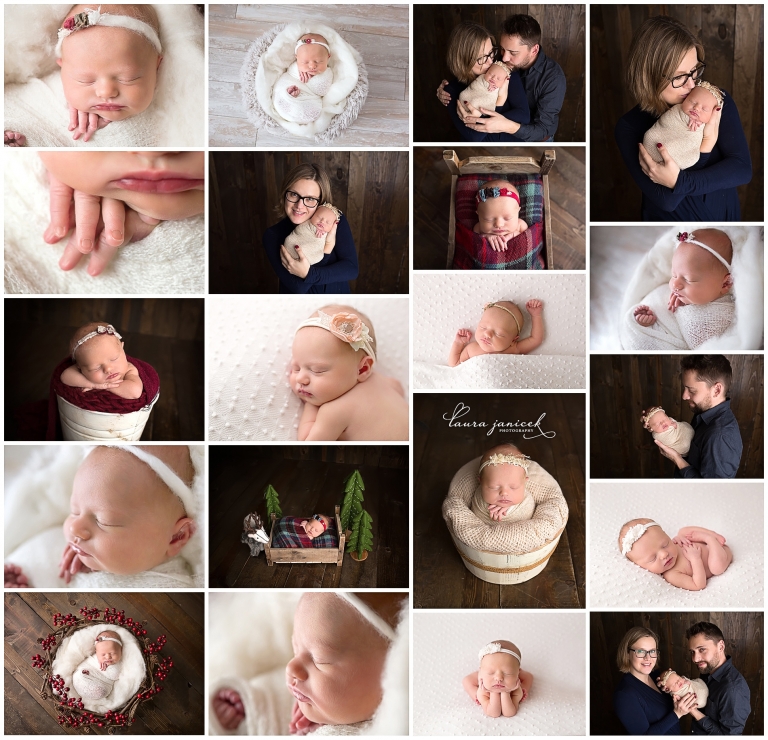 Planning for your new baby's arrival is so exciting but there are SO many things to think about from names to doctors to furniture.  But let's not forget one of the most exciting things to think about…newborn photographers!
As you settle into your second trimester, it's time to start thinking about newborn pictures and how you want to capture your baby in his or her first few days of life.  We are fortunate to have plenty of wonderful newborn photographers in the Nashville area to suit all styles and budgets.  While this is great news, it is yet one more thing you need to think about and plan for before baby arrives!
There are a few very important things to consider when choosing a newborn photographer for your family. After you've googled newborn photographers for Nashville and/or your specific town/ neighborhood, look through a variety of websites.  There are many different styles when it comes to newborn and baby photography and you want to choose someone who's style and portfolio matches your vision.  What you see on a photographer's website is more than likely what he or she most enjoys photographing and you can expect similar images from your session.
Find the photographers who's style best fits with yours and seek out more information.  We are more than happy to provide to answers to as many questions as you may have.  We recognize that this is not something you're familiar with and we do this every day!  If you have a question, I'm sure we have the answers. 🙂
Once you find some photographers that you are interested in, please be sure that they're properly trained in posing newborns and that they've photographed plenty of babies! Learning to properly pose a new baby takes a lot of time and practice.  You want your photographer to consistently capture a full gallery of images across all sessions.
He or she should be well-trained, confident and patient with your baby. It may help to take a look at Google reviews and Facebook reviews to see what others have to say about their experiences.  Expertise.com is another great resource.  This website independently assesses a wide variety of businesses (including newborn photographers!) on numerous parameters to compile a list of the top 20 in each individual field.  I am happy to have been included in the Expertise.com top 20 maternity and newborn photographers in Nashville for the past three years!  🙂
I try to address some of my most frequently asked questions in my blog posts, so take a look and see if you can find any information you may be looking for here.  Also feel free to contact me with any questions you may have about my sessions or about newborn photography in general! I'm happy to help.  🙂
Email: laura@laurajanicekphotography.com
Facebook: https://www.facebook.com/laurajanicekphotography/
Instagram: https://www.instagram.com/laurajanicekphotography/
YouTube: https://www.youtube.com/channel/UCO01WimxGglgEOnkichfQsA
Pinterest: https://www.pinterest.com/laurajanicekpho/