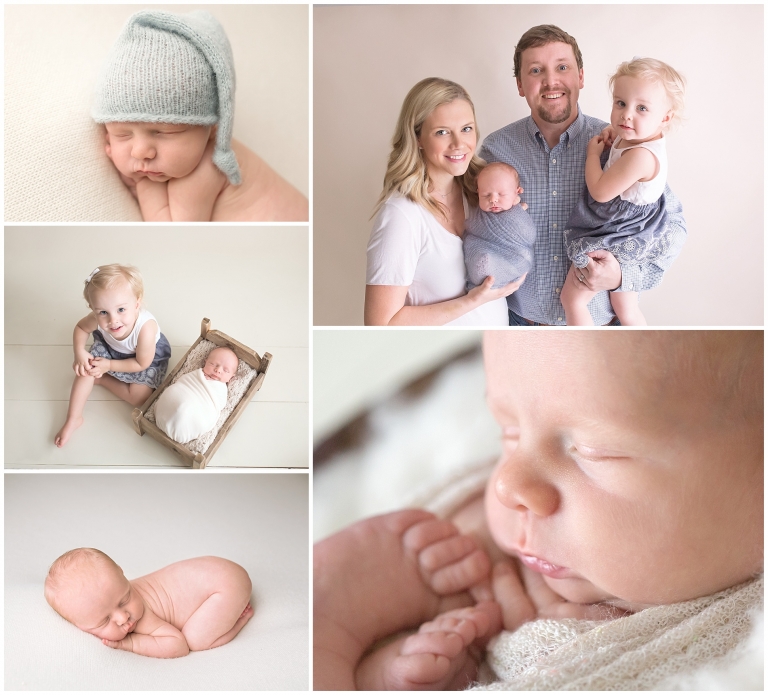 Welcoming baby number two into your lives and your family is exciting and so rewarding. You may have some anxiety about how to manage your first born and your newborn.  While it can be an adjustment, it is also amazing to see your two children together knowing that they'll always have one another.  Just thinking about all of their childhood adventures can bring a smile to your face.  One of their very first pictures together will come from your newborn photo shoot. These are pictures that will define this stage in your lives for decades to come…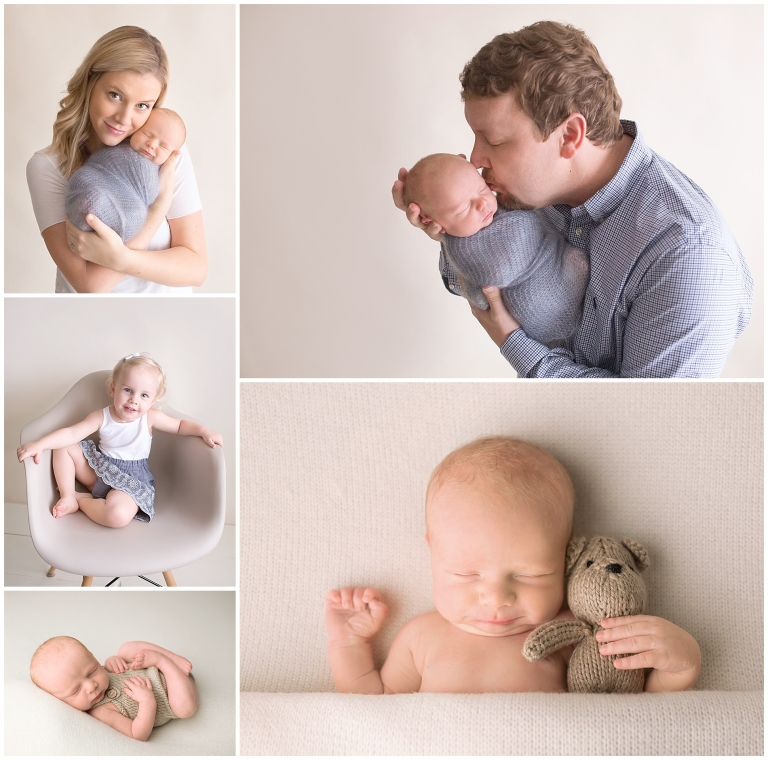 Your main concern may be how your first born will receive the new baby when you bring him or her home and how we'll get both children to cooperate for pictures together at your session.  Your first born is used to being the only child, so we definitely want him or her to feel fully included in the session even though this is a 'newborn' photo shoot.  I do I try to take at least a couple of individual pictures of the older sibling at these sessions.  🙂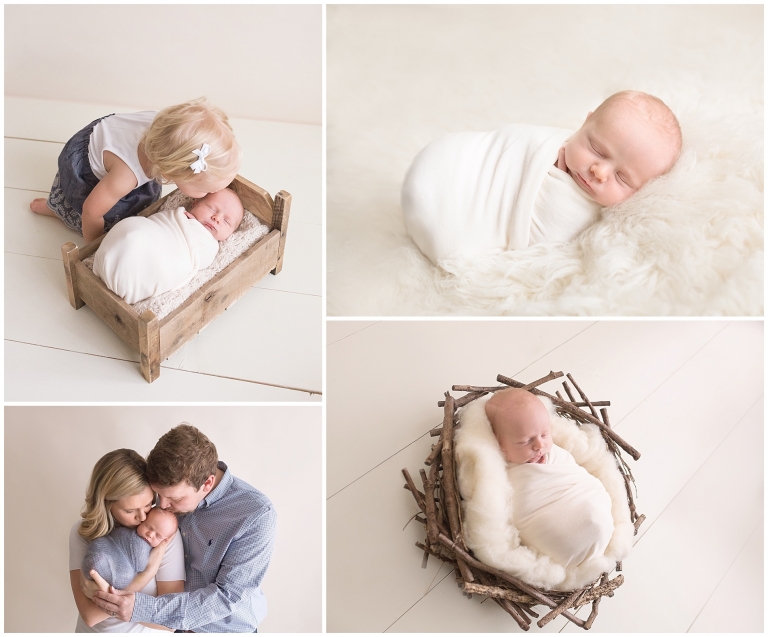 Some toddlers are happy to 'perform' at the photo shoot and fully participate in pictures. Others are shy and unsure and not overly eager to take part. We have siblings who are in love with their new baby and want to 'help' with everything and others who want absolutely nothing to do with the baby.  As with most things involving toddlers, we never know how a toddler will react to the newest family member! 😉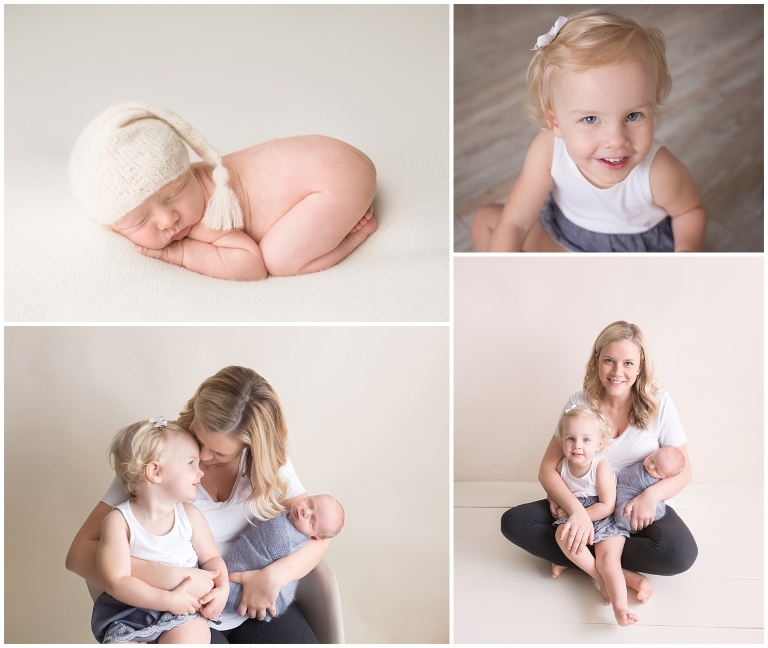 This little lady was not interested in laying down with baby for a picture together at their newborn photo shoot. Not all children feel comfortable with this and that's ok!! We have plenty of other ways to incorporate your toddler into the session in ways that feel comfortable for them. This is a classic example of doing just that. Big sister was ok with to sitting next to the baby and even giving him a kiss. These pictures turned out great and you'd never know she wasn't keen to take part in all of the picture options that we presented.  😉 As is common with most of my toddlers, she was more than happy to be held by mom and dad for pictures.
I would love to photograph your baby and family and capture this incredible time in your lives!
If you're interested in learning more about my sessions or if you have any questions about newborn photography in general, please feel free to reach out to me via my contact page or through email. I'm happy to help!
My email address is laura@laurajanicekphotography.com. 🙂