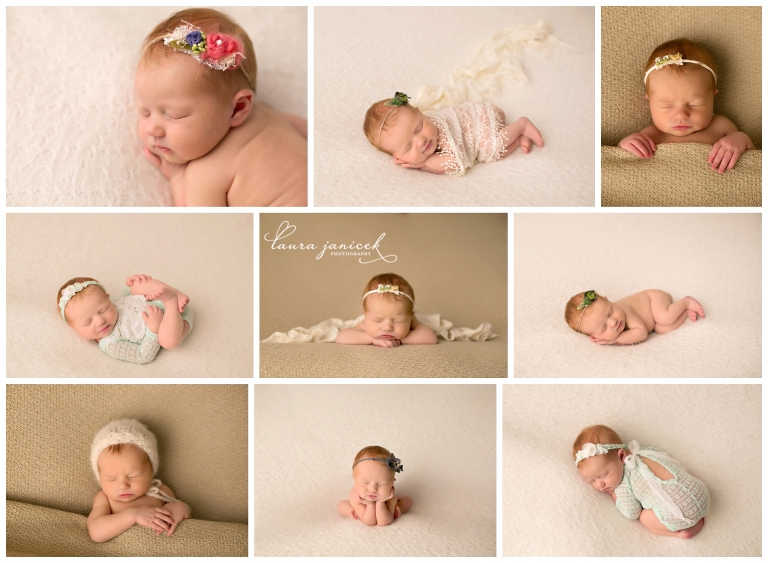 Happy New Year!!
It's a new year with new babies, expanding families and lots of growing babies. It's great to be a newborn, baby and maternity photographer!! I love my job so much and I am so thankful for all of my great clients, referrals and the opportunity to photograph some of your family's most important moments and memories. 2017 is shaping up to be a very busy year for my portrait business and I am looking forward to working with lots of new and returning clients in the coming months. Thank you so much for choosing me to photograph your babies and families! I am currently booking into July 2017. If you're thinking about booking a session, I am happy to send over some information to help you in your decision making process. If you'd like to learn a little more about my newborn sessions, take a studio tour or see some behind the scenes footage, please check out my home page www.laurajanicekphotography.com for some helpful videos. 🙂
I am super excited for the coming year. There is nothing more exciting than helping to welcome a baby into the world.  It's even sweeter when I get to see and photograph my newborns again at 6 months, 12 months, 18 months and beyond. Thank you, Thank you! Congratulations to all of my new and currently expecting moms and dads. I'm looking forward to working with you all this coming year!!
Are you looking for an experienced and specially trained newborn photographer in the Nashville, TN area?
Laura Janicek Photography is currently booking newborn, milestone and maternity clients into July 2017 with limited availability each month. Please contact me using the contact form at the top of the page (desktop) or the bottom of the page (mobile) to inquire or schedule your session!
Email: laura@laurajanicekphotography.com
Facebook: https://www.facebook.com/laurajanicekphotography/
Instagram: https://www.instagram.com/laurajanicekphotography/
YouTube: https://www.youtube.com/channel/UCO01WimxGglgEOnkichfQsA
(new!) Pinterest: https://www.pinterest.com/laurajanicekpho/
Laura Janicek Photography specializes in newborn portraiture as well as maternity and baby's first year portraits; serving the greater Nashville area, including Brentwood, Franklin, Murfreesboro, Hendersonville, Clarksville, Spring Hill, Dickson, Smyrna, Nolensville, Hendersonville and more with a full service studio location in Brentwood, TN.  Laura earned an 'Excellence in Newborn Photography' award from NewbornPhotographers.com, as well as a merit award from the National Association of Professional Child Photographers.  Laura Janicek Photography is also named as one of Nashville's Best Maternity photographers by Expertise.com.
Save